Kristie Campbell
Registered Massage Therapist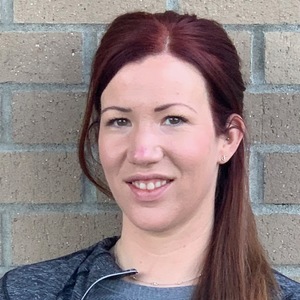 Registered Massage Therapist
Kristie graduated from Langara's Registered Massage Therapy Program in December 2020 and received her certificate of registration in June 2021. Through her training, Kristie has experience with a wide range of conditions. Specifically, Kristie found her time at ICORD to be extremely rewarding, finding a passion for supporting clients through massage on their journey of rehabilitation. This experience led to volunteering at Neuromotion where she found a natural fit for future practice.
With a passion for helping others along their path to recovery, Kristie genuinely cares about her clients no matter what their condition or severity of dysfunction. Offering Anywhere from a relaxation massage to highly specific focused care. She believes to see success in manual therapy there must be trust and understanding between herself and her clients. That relationship is especially important and guides her practice.
Treatments may include Swedish, myofascial, visceral, joint play, trigger point therapy, rehabilitative exercises, and patient education. You can expect a Gentle yet strong supported experience during your session with Kristie.
Outside of Massage therapy, Kristie loves camping, yoga, reading, and spending time with friends and family.