Elizabeth Mojaeva
Kinesiologist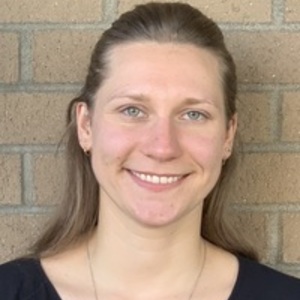 Elizabeth received a Bachelor of Science in Kinesiology from the University of Waterloo, Ontario. While in school, she spent her summers managing musculoskeletal injuries in tree planting workcamps in British Columbia. Seeing the prevalence of work-related injuries in the tree planting industry motivated her to pursue a Masters in Rehabilitation Sciences at the University of British Columbia. In her WorkSafe BC funded research Elizabeth analyzed a repetitive strain injury intervention that utilizes motor learning. When she moved to Vancouver she also started working at the Strive Centre, running physical activity programs, such as chair fitness, yoga and stretch & strength, for individuals with acquired brain injuries.
Working with a variety of injuries, Elizabeth observed how important of a role the mind plays in rehabilitation for all injuries. Fascinated by the capacity of our brains to adapt and believing that small changes, with time and repetition, can make a big difference, Elizabeth loves working within the mind-body relationship to help clients achieve their personal goals.
Outside of work Elizabeth loves to swim, climb, forage, and explore BC in her camper van with her husky.