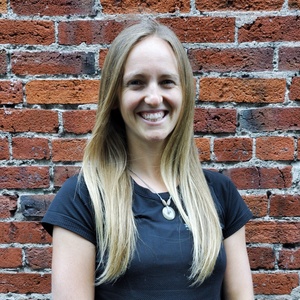 Registered Physiotherapist
MPT, BScKin, CYT
Masters of Physical Therapy
Bachelor of Science in Kinesiology
Certificate in Neuro-Developmental Treatment
Vestibular Rehabilitation
Certified in MyndMove Therapy
Introduction to FES Ergometry
Love Your Brain Yoga Instructor
Certified Yoga Teacher
Certified in Functional Dry Needling
Lynn obtained her Masters of Physical Therapy from UBC, after completing her Bachelor's of Science Degree in Kinesiology at Dalhousie University in Halifax. Coming from an athletic background, Lynn has always been fascinated with the human body and the physical and psychological benefits of movement.
She has completed her NDT/Bobath certificate course and continues to take post-graduate courses to advance her training in neurological rehabilitation. Lynn has also obtained her Level 2 Manual Therapy Lower Quadrant certification under the Canadian Orthopaedic Division and has taken courses in vestibular rehabilitation, SFMA (Selective Functional Movement Assessment), and chronic pain management. Lynn has recently completed her Foundations of Anatomical Acupuncture course and is currently working towards receiving her Acupuncture Canada Certification in 2019.
Along with her physiotherapy training, Lynn has also completed her 500hr Yoga Instructor Certification in India in 2010, and enjoys incorporating elements of yoga into her physiotherapy practice. In the past few years, Lynn has had the opportunity to take further training to adapt yoga to the neurological population and completed a teacher training in Portland to offer the Love Your Brain yoga program at Neuromotion to individuals with brain injuries.
Outside of the clinic, Lynn enjoys cycling, yoga, and staying active in the outdoors exploring our beautiful Vancouver Island.