Lucy Liu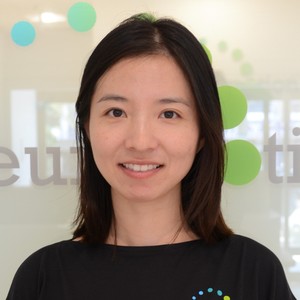 Registered Physiotherapist
MScPT – University of Toronto
NDT Managing the "Pusher" Workshop
WorkWell Certification in Functional Capacity Evaluation
The Diploma of Advanced Orthopedic Manual and Manipulative Physiotherapy: Level 1
Lucy has a strong interest in empowering individuals of all abilities to pursue a life they desire through exercise, movement, and creativity. After completing her Master of Science in Physical Therapy degree at the University of Toronto, she has gained experience in both inpatient, outpatient, and home settings delivering holistic and person-centered care to individuals with diverse diagnoses including complex, neurological, as well as medical and orthopedic conditions.
Lucy is an active member of the Canadian Physiotherapy Association, she is passionate about education, personal development, and hopes to be a strong advocate for the people, working collaboratively to bring about positive change in healthcare.
She is fluent in English and Mandarin. In her spare time, she enjoys trying new hobbies, hiking, and would love recommendations on activities and places to explore in BC, as she recently relocated to Vancouver in Aug 2022.