Pauline Martin
CEO / Physiotherapist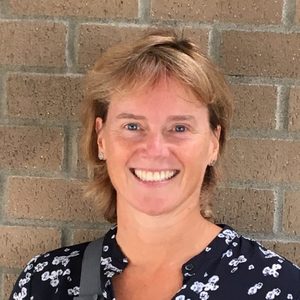 MSc, MPT
Registered Physiotherapist
Bobath Trained (Advanced)
MyndMove trained
Pauline Martin has been a Physiotherapist since 1993. She obtained her Physiotherapy Degree from Queen Margaret College, Edinburgh, Scotland. She then went on and completed her Master of Science Degree in Health Sciences at the University of Edinburgh. Pauline was born in Scotland and immigrated to Canada when she was 16 months old. Pauline's dream has been to 'help someone walk again after they have and an injury'. Pauline gained her love of working with individuals with significant neurological conditions while she was an Activity Assistant at Pearson Hospital in Vancouver. There she learned how to communicate with, assist, care and understand individuals with significant disabilities.
Her PT career began at Lions Gate Hospital. Her mentor, Moya Stokes, shared her compassion for helping, caring and treating patients with neurological conditions. Pauline worked in acute neuro, in-patient and out-patient settings, and palliative care. After having her second child in 1999, Pauline went to work at the GF Strong Rehab Centre in Vancouver. Here she was part of the Adolescent Young Adult program, working with teens and families with a multiple of different diagnoses. The emphasis was on maximizing function, recreation and making movement fun.
Pauline knew there was a huge lack of places for individuals with neurological conditions to get appropriate treatment. So, in 2000 Pauline started to treat 'neuro' clients out of West Boulevard Physiotherapy Clinic. This client base grew from 2 clients to over 70. During this time Pauline also worked one day per week for the Vancouver Infant Development Program, working with babies with motor delay.
In December 2007 Pauline was approached by a family member of one or her clients asking her 'what do you think of the Lokomat?' Pauline stated she thought it was an excellent tool and could be very useful. Six months later Neuromotion Physiotherapy Clinic, with the state of the art Lokomat, was opened on West 6th in Vancouver. In June 2010 Pauline was approached by another family to assist with bringing another Lokomat to Victoria BC and in January 2011 the Victoria Neuromotion Physiotherapy Clinic was opened.
Pauline is a Bobath trained Physiotherapist having completed several Advanced Bobath Courses. Pauline loves working, encouraging and assisting patients to reach their maximum potential.
Over the years Pauline has worked on many committees, the Vancouver Unit Neuroscience Division, The Canadian Physiotherapy National Neuroscience Division, the Bobath Planning Committee. Through these committees, Pauline has assisted in many neurological courses coming to Vancouver.
Pauline enjoys taking students and training more people to be compassionate and understand the care needs of individuals with severe neurological injuries.
Pauline has worked as a Clinical Physiotherapist on a large international research study looking at electrical stim to improve gait in individuals with stroke.
When not working Pauline loves to run, swim, golf, watch her children play soccer, cheer on the Whitecaps and Canucks, camp and hike.
Her big pursuit for 2014 is to complete the Oliver Half Marathon in June! You may see her donning her wetsuit on Mon and Thurs evenings swimming in English Bay!
---
Teaching Assistant UBC 2004-2009 Physiotherapy Clinical Neurology Course
Teaching Assistant UBC 2006-2009 Physiotherapy Neuroanatomy Course
In conjunction with the BC Balance and Dizziness Disorders Society Pauline helped create a Vestibular Rehab Exercise Video.