Alex Leroux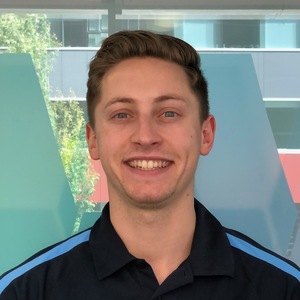 Registered Physiotherapist
BSc HKin – Saint Francis Xavier University
DPT – Bond University
AN-IMS/Dry Needling
Alex is a Physiotherapist at Neuromotion. He completed his Bachelor of Science in Human Kinetics from Saint Francis Xavier University, then flew halfway around the world to Australia pursuing his Doctor of Physiotherapy degree from Bond University.
Growing up Alex was actively involved in swimming, baseball and soccer, eventually becoming a Nationally Certified Coach in competitive swimming. It was the athletic background that brought him into the physiotherapy career. Neurorehabilitation drew his curiosity as he had an interest in concussions and traumatic brain injuries. He is excited to expand his knowledge and experience in this growing field of the medical world. Alex utilizes a patient-centred approach, incorporating education and exercise prescription with his treatments, pushing every client to reach their full potential.
Outside the clinic, Alex enjoys exploring beautiful British Columbia, golfing and downhill biking in the summer and snowboarding in the winter.