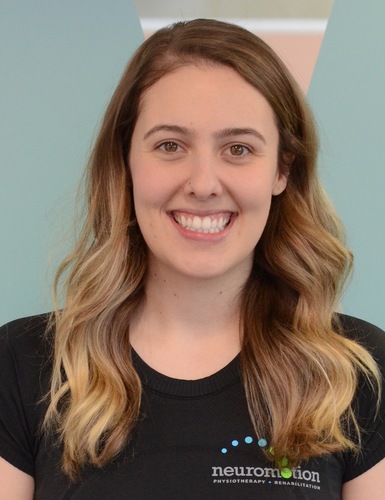 Serena Midttun
Registered Physiotherapist; MPT, B.Kin
Canadian Physiotherapy Association – Orthopaedic Division Level 1
Level 1 Bradcliff Breathing Method Certification
Introductory and Advanced Vestibular Rehabilitation
Certified in MyndMove Therapy
Serena received her Bachelor of Kinesiology (B.Kin) and Master of Physical Therapy (MPT) from the University of British Columbia.
Prior to completing her Master of Physical Therapy Serena worked at the Physical Activity Research Centre (PARC) located in the Blusson Spinal Cord Centre, assessing and assisting persons with spinal cord injuries and multiple sclerosis in a community gym space. She also worked in UBC's Cognitive Neuroscience Laboratory as the recruitment coordinator for research looking into physical activity to reduce progressive cognitive decline for persons with cognitive impairments. Her experience with neurological physiotherapy includes two placements at GF Strong in the inpatient spinal cord injury unit and neuromusculoskeletal outpatient setting, treating adults with conditions including but not limited to spinal cord injury, multiple sclerosis, muscular dystrophy, Guillain-Barre syndrome, stroke, functional movement disorder, and acquired brain injury.
These previous experiences sparked Serena's passion to work within the realm of Neuro Physiotherapy, understanding the importance of physical activity to improve and achieve a high quality of life for people of all abilities. Serena uses her treatment techniques to provide physical therapy that encourages and maximizes physical and functional gains to help her clients return to being active members of their community.
When not at the clinic, Serena enjoys staying active outdoors running, hiking, and snowshoeing in the winter. She is an avid baker, always looking for new recipes!