Yasmin Bains
Physiotherapist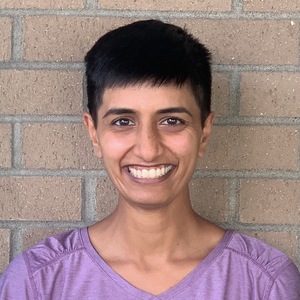 Registered Physiotherapist
MPT, BKin
Canadian Physiotherapy Association – Orthopaedic Division Level 1
Yasmin completed her Bachelor of Kinesiology and Master of Physical Therapy at the University of British Columbia. Yasmin began her physiotherapy career working in a variety of areas in the hospital, including treating patients with neurological conditions, in both the ICU and wards. Helping individuals navigate the changes during their first few days after a neurological injury proved to be a challenging but rewarding experience. Yasmin completed her physiotherapy training at GF Strong, treating adults with conditions including stroke, multiple sclerosis, Guillain-Barre syndrome and more. In the community, Yasmin enjoyed working at the Physical Activity Research Centre, assessing and assisting persons with spinal cord injuries in an adaptive gym environment. Yasmin has additional training and experience with those who have chronic pain.
Yasmin has gained a deep appreciation for the journey one takes with a neurological condition, from the hospital to the community. She combines her experience and passion for physical activity to empower an individual to reach their highest potential and meaningful goals.
Outside of the clinic, Yasmin enjoys riding her bike, hiking, or walking her dog. She loves exploring farmer's markets, and trying new recipes or restaurants.